MageGate Games is creating exciting content for 5e, the 5th Edition of the world's greatest roleplaying game! Grab your FREE HEIRLOOM MAGIC ITEMS PDF.
Our 5th Edition books include:

More great 5e books coming soon!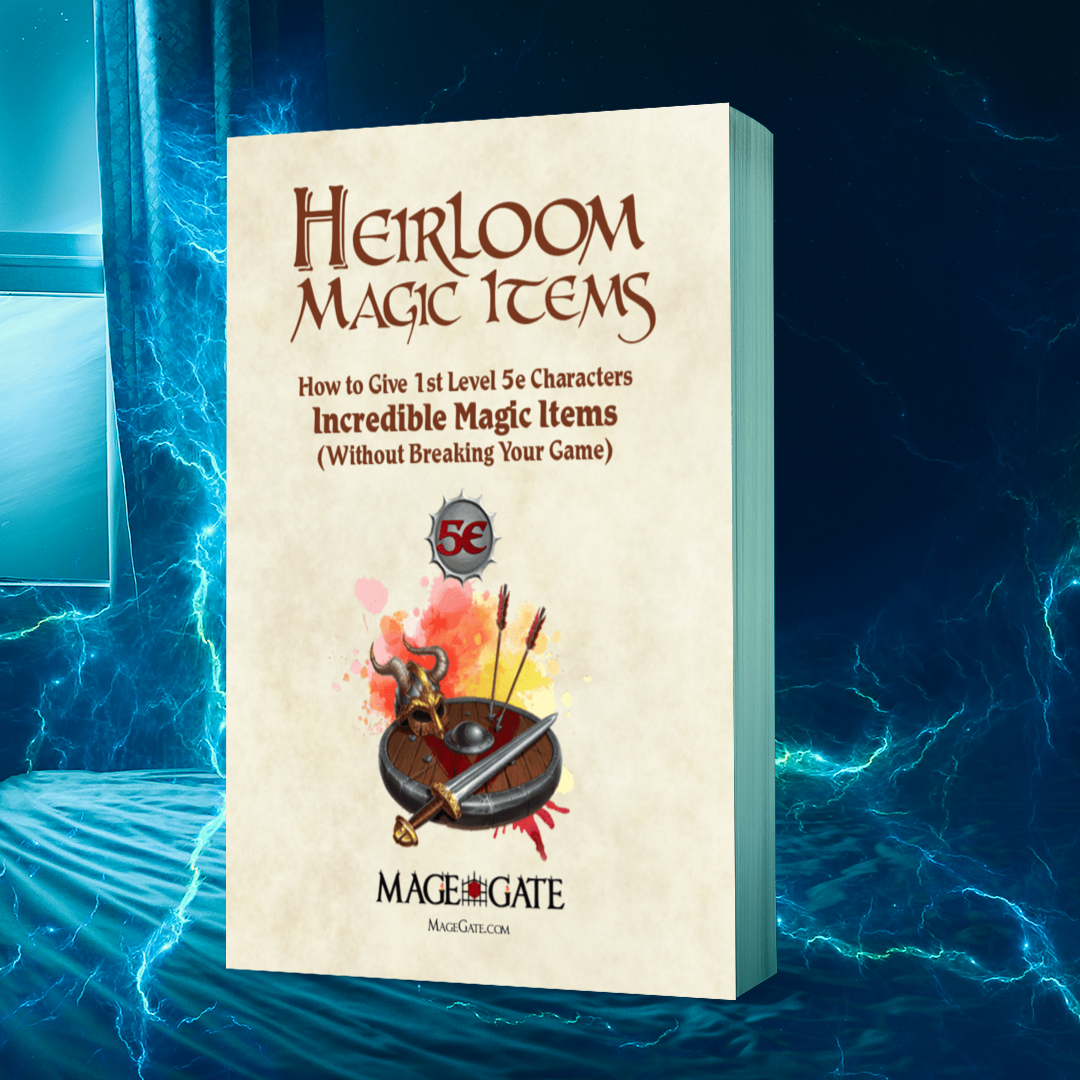 Grab your FREE PDF of our Heirloom Magic Items rules for 5th Edition players and GMs. Learn the secret of how to scale magic items from ANY 5e book down to be suitable for 1st level characters.